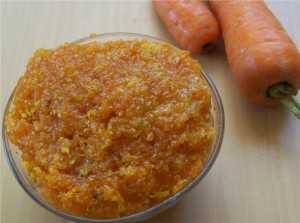 Ingredients:
Carrots – 3 nos.
Milk – 1 cup.
Sugar – 1 cup.
Ghee – 3 tsp.
Cashew nuts for garnishing.
Raisins for garnishing.
Method:
Peel the carrots and grate them.
Soak the grated carrots in the milk and pressure cook.
Heat sugar and ghee in a non stick pan.
Add the pressure cooked carrots and milk. Stir well.
Keep the lid closed in between stirrings, as there maybe some splashes, when the milk and ghee boil together.
When the milk condenses and the halwa begins to thicken, remove from flame.
Garnish with cashews and raisins roasted in ghee.