Ingredients: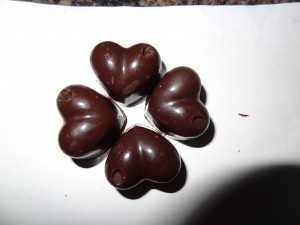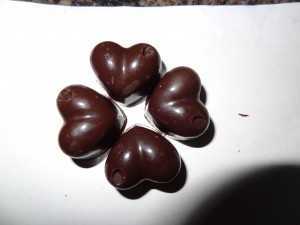 Cocoa powder – 5 tbsps
Butter – 1/4 cup
Dark Chocolate – 50g
Sugar Powder – 2/3 cup
Vennila essence -1/2tsp
Method:
Take a saucepan let it to heat then add butter once its melts down, add the cocoa powder and vanilla essence.
Melt the dark chocolate with the help of microwave oven ,pour to that mix
Mix really well until everything blends.
Add some sugar to increase the sweetness.
Grease the molds with butter and then pour the chocolate in to the molds.
Let harden for several hours at room temperature until hardened and remove from molds. You can also stick in the fridge to harden more quickly. Will store for over a week at room temperature or can be kept refrigerated for longer.
Enjoy!