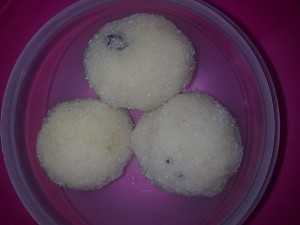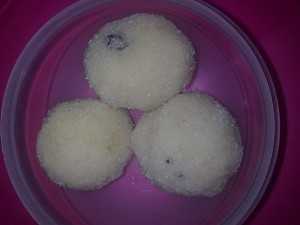 Ingredients:
Rava : 1cup
Sugar: 1cup(can increase or decrease based on your wish)Ghee : 3/4cup
Cardamom: 4-5
Cashew and Raisin:few
Milk :1/4 cup

 
Method:
First fry in ghee Cashew and Raisin,remove it and fry rava in same ghee nicely.
Powder Cardamom and Sugar coarsely.Now add this sugar &fried; nuts to rava,make into round balls.
If you feel dry sprinkle some milk to get the shape.